The Bauhaus was one of the most influential movements in modern design – discover how it was formed and why it was so important in this engaging lunchtime talk with Dr Mark Rawlinson.
You'll hear about the inception of this German art school and understand its underlying ethos, its love of new materials, and its interest in good design for everybody. You'll also find out how its utopian ideals bumped up against the reality of limited budgets and political pressure in 1930s Germany. 
Dr Mark Rawlinson is Associate Professor of Art History at the University of Nottingham. 
This talk forms part of the programme of events complementing the exhibition Pioneers: John Ruskin, William Morris and the Bauhaus, which continues at the Millennium Gallery until 21 January 2024.
Due to logistical issues, this event has been rescheduled from 1pm to 6pm. We're sorry for an inconvenience this may cause. 
Pioneers is generously sponsored by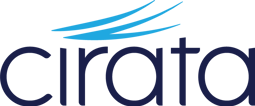 Event Info
How to Book
Booking recommended
Free, donations welcome
Sheffield Museums is a charity. Your support helps keep your museums open and free for everyone to enjoy.
Read more