Join curator and art historian Dr Ilaria Puri Purini and Róisín Inglesby, curator at the William Morris Gallery, London to find out about the new exhibition they've curated at the Millennium Gallery –
Pioneers: John Ruskin, William Morris and the Bauhaus
.
William Morris and the students and masters of the Bauhaus shaped our understanding of art and design. They were united by a common belief – that design and making can improve everyday life. In this special online talk, you'll find out more about some of the key works on display and how they illustrate the exhibition's themes of community, unity, craft and simplicity. 
Ilaria and Róisín will share their expertise on these pioneering art and design movements, with a particular focus on William Morris and the Bauhaus, and give an insight into the making of the exhibition. 
An art historian, curator, and scholar, Ilaria Puri Purini is the Andrew Heiskell Arts Director at the American Academy in Rome. Previously she worked at Contemporary Art Society in London, where she has served as curator of programmes, working with contemporary artists across Britain, with a special focus on expanding art-historical narratives and practices. She has also served in curatorial roles at the Victoria and Albert Museum, Tate Modern, Solomon R. Guggenheim Museum, and Scuderie del Quirinale. She curated and contributed to numerous exhibitions, including Adelaide Cioni: Ab'ovo / On Patterns (2023) at Mimosa House, and Pioneers: Morris and the Bauhaus (2019) at the William Morris Gallery, both in London. 
Róisín Inglesby is Curator at the William Morris Gallery, London, where she focuses on Morris's global connections and international Arts and Crafts Movements. In addition to Pioneers, recent exhibitions include Distant Fellowship: Morris and South Asia; and Young Poland 1890-1918: An Arts and Crafts Movement, which won the AAH Curatorial Prize. Following curatorial roles at the Victoria and Albert Museum and Historic Royal Palaces, she worked at the Teien Museum in Tokyo, where she assisted in creating greater accessibility for non-Japanese visitors. She is currently working on Art Without Heroes: Japanese Mingei, opening at the William Morris Gallery in March 2024. 
This talk forms part of the programme of events complementing the exhibition Pioneers: John Ruskin, William Morris and the Bauhaus, which continues at the Millennium Gallery until 21 January 2024. 
Pioneers is generously sponsored by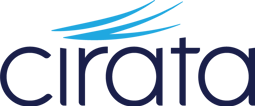 Event Info
How to Book
Booking recommended
Free, donations welcome
Sheffield Museums is a charity. Your support helps keep your museums open and free for everyone to enjoy.
Read more